I haven't done one of these in about 10,000 years, so let's get this show on the road.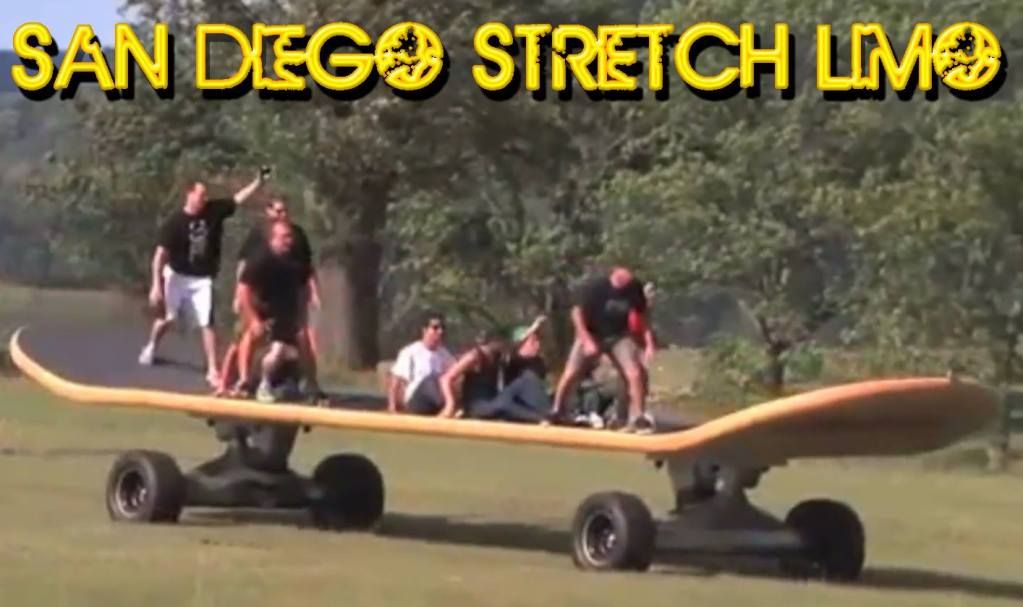 1. Full name: Tracy Angelina Evans
2. Nicknames: Tin, Tinhuviel, George, Darth Shriek
3. Birthplace: Asheville, North Carolina USA
4. Birthday: 10 September, 1967
5. Where Do You Live Now?: San Diego, California
6. Parent(s): Father Unit has passed. Mother Unit is here in San Diego.
7. Sibling(s): ZERO
8. Looks: Better off invisible.
9. Favourite Animal(s): Anything non-human, except for millipedes and centipedes. Like humans, they can go fuck themselves.
10. Favorite TV Show(s): Impractical Jokers, Better Call Saul

11. Favorite Kind(s) Of Music: Most everything but Country and Opera.
12. Favorite Movie(s): Sci-Fi, Unusual, Conceptual, Foreign
13. School: Some college, focusing on English and Veterinary Assistance
14. Future School: I'm too old for this question. The Chapel Perilous
15. Future Job: Testing new, effective sleep aids.
16. Boyfriend/Girlfriend: nah
17. Best Buds: I'm a bit of a hermit these days.
18. Favorite Candy: Milk Dud
19. Hobbies: Music, reading, writing
20. Things You Collect: Grudges, CDs, movies, moments in time.


21. Do You Have A Personal Phone Line: Yes
22. Favorite Body Part Of The Opposite Sex? The eyes and brain
23. Any Tattoos And Where Of What?: Red & Black Triskele on right hand, Green Shriekback logo on left hand, Mwanza Flat-headed Agama with green and blue hues instead of pinkish and blue.
24. Piercing(s) And Where?: not anymore
25. What Do You Sleep in?: clothing
26. Do you like Chain Letters: aw HELL NAW.
27. Best Advice: Reality is peripheral.
28. Favorite Quotes: Hope for the best, expect the worst. - Mel Brooks.
29. Non-sport Activity You Enjoy: sleep
30. Dream Car: A transporter

31. Favorite Thing To Do In Spring: Avoid the sun.
32. What's Your Bedtime: Whenever I'm lucky.
33. Where Do You Shop: Wherever I can.
34. Coke or Pepsi: Cheerwine
35. Favorite Thing(s) To Wear?: Something loose that will allow me to blend into my surroundings.
36. Favorite Subject(s) In School: English and Creative Writing
37. Favorite Color(s): Green, Red, Black
38. Favorite People To Talk To Online: People with brains and a wicked sense of humour that has set them on the road to Hell.
39. Root-Beer or Dr. Pepper? Root beer
40. Do You Shave? I'm too old for that bullshit.



41. Favorite Vacation Spot(s): I don't do vacations. My favourite place to BE is England.
42. Favorite Family Member(s): Smidgen
43. Did You Eat Paint Chips When You Were a Kid? WHAT?
44. Favorite CD you own: Currently Without Real String or Fish by Shriekback
45. The ONE Person Who You Hate The Most: Going with an old standard here and saying Pat Robertson.
46. Favorite Food(s)?: Potatoes
47. Who Is The Hottest Guy or Girl In The World?: I have a very short list.
48. What Is Your Favorite Salad Dressing?: Bleu Cheese.
49. When You Die, Do You Wanna Be Buried or Burned Into Ashes? I don't care, as long as I end up on Craggy Dome.
50. Do You Believe In Aliens?: Absolutely.
51. If You Had The Chance To Professionally Do Something, What would You Do? I'm already a Professional Misanthropist.
52. Things You Obsess Over: Various artists, ideas, philosophies, theories, general weirdness
53. Favorite Day of the Week: Don't bloody care.
54. An Authority Figure You Hate: The Feudal Mistress still tops the list.
55. Favorite Disney Movie: Bambi
56. What Is Your Favorite Season? Winter
57. What Toppings Do You Like On Your pizza? Cheese, with extra cheese, and cheese on the side.
58. Do You Like Your School Food Itself (As In The District Food): I never ate it.
59. If You Could Live Anywhere, Where Would You Live? Avebury, Wiltshire, UK
60. Favorite Thing(s) To Do On Weekends: Sleep, if I can accomplish it.
61. Favorite Magazine(s): Don't have one.
62. Favorite Flower(s): White rose
63. Favorite Number(s): 5
64. Favorite Ice Cream flavor(s): Ben & Jerry's Wavy Gravy
65. What Kind of Guys/Girls Are You Attracted to?: Dangerously intelligent, beautiful, talented, and hilarious.
66. What's Your Most Embarrassing Moment? I inadvertently introduced myself to someone as his wife.
67. If You Could Change One Thing About Yourself What Would It be? I would be fearless.
68. Do You Eat Breakfast First Then Brush Your Teeth or Brush first ten eat breakfast: breakfast first.
69. Favorite Time of Day: Whenever I get to sleep.
70. Can A Guy and Girl Be Just "Best Friends?": Why not?




71. Do You Ask The Girl/Guy Out Or Do You Wait For Them To Come To You?: I don't go there anymore.
72. Do You Mind Paying For Sex? I never would.
73. What's The Most Important thing In Someone's Personality: Sentience
74. Do you have a pager or cell phone? Cell
75. Favorite Sport: Flambodious Butt-walking
76. What Was the Best Gift You Ever Received? Love
77. How Long Did This Letter Take You To Finish?: Not very long.
78. What Did You Listen To While Completing It?: Electric Light Orchestra's Alone in the Universe.
79. Are you or would you like to be married in the near future (next 5 years)? NEGATIVE
80. Don't u just hate how psychics never win the lottery? I hate it more than I don't win the lottery. I hate psychics, especially the ones who claim to talk to your dead relatives. They're grifters who should be drawn and quartered. The End.