Since the loss of my Triskele and pentagram pendants in the E/R in December of last year, I'm once again wearing a piece of magickal jewelry. Here's what it looks like.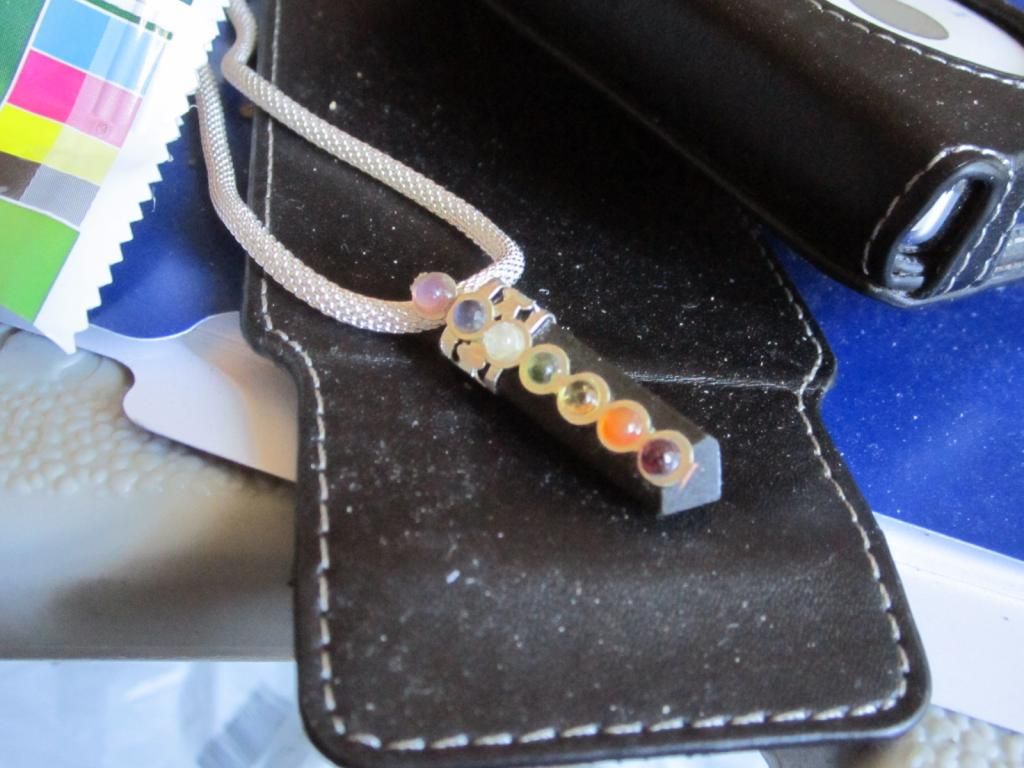 The main pendant is black tourmaline, with the seven chakra stones inlaid up the front.
Black tourmaline is a grounding stone, and it can purify as well as protect the wearer from negative energy. It is also very healing, which is certainly one thing I always use.
The chakras, from the root up, are garnet, orange calcite, citrine, jade, angelite, sodalite, and amethyst ~ to the best of my knowledge.
We'll see if this magick feather will aid Ms. Dumbo to proceed with hitch-hiking down the Beauty Way once again.