I'm writing an explanation about my obsessions, why I have them, and what impact they have made on my life. It has turned out to be gigantic, so much so, I'm gonna have to wait until tomorrow to hopefully finish it. Needless to say, I doubt anyone will bother to read it once they see how long it is.
Bruce McRae is a serious repository of pre-Shriek material. Since he was part of the original Restaurant for Dogs and is now one of the brains behind Thee Caretakers, he has information, music, and photos relevant to folks who are connected to him and to the Shriek Tribe and its satellite bands/artists. That said, I've been working with Bruce and Carlo Asciutti in an attempt to garner some interest in Thee Caretakers. Bruce has been sending me not just Thee Caretakers music, but also old Restaurant for Dogs material. He seemed to be impressed with my work on making the video for The (without the extra 'e') Caretakers' song "Dark Horses," so he's wanting me to make more videos for Thee Caretakers. Not sure if he wants any RFD songs done but, since that was essentially Barry's band of which Bruce and Carlo were a part, I figure we'd both need to get his nod before proceeding. That's down the road somewhere, if it's even on the road. We'll see.
So, in addition to sending me music, he has also sent me pictures of Thee Caretakers and some RFD photies as well. Not sure why he sent this one, but it'd be a nice addition to the Shriek site I'm wanting to reestablish, so that's where it's gonna go eventually. Eventually! I'm pegging this piccie to be circa 1980-81, definitely post XTC. Probably a RFD-related photo, or perhaps part of Fripp's League of Gentlemen. Wherever it came from, B looks like a teeny-tiny tot in this picture. Who knew he'd grow up to destroy the world? Joking.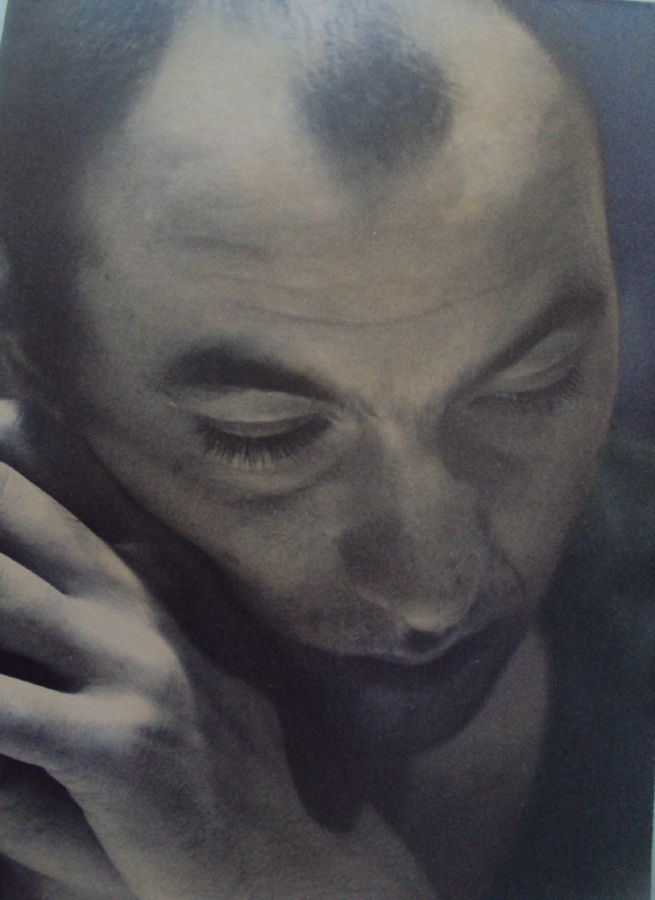 In other news, I am watching the second season of
Lie to Me
, and I already have two Tutorials in mind. One especially is going to be great big gobs of fun. So that's my goal for tomorrow, other than going for another orthopaedic follow-up for my knee-knob replacement. Gonna go straight there and straight back, considering I am driving a gas-guzzling tank and I have to go to Greenville on Saturday for Aaron's consecration.
Be sure to check this space tomorrow for the "novel" I'm currently writing. I am pathetic when it comes to all this. Ha Ha.