Not like the brazen giant of Greek fame,
With conquering limbs astride from land to land;
Here at our sea-washed, sunset gates shall stand
A mighty woman with a torch, whose flame
Is the imprisoned lightning, and her name Mother of Exiles.
From her beacon-hand
Glows world-wide welcome; her mild eyes command
The air-bridged harbor that twin cities frame.
""Keep, ancient lands, your storied pomp!"" cries she
With silent lips. "Give me your tired, your poor,
Your huddled masses yearning to breathe free,
The wretched refuse of your teeming shore.
Send these, the homeless, tempest-tost to me,
I lift my lamp beside the golden door!"
"The New Colossus" by Emma Lazarus
Current Location:

home

Current Mood:

disappointed

Current Music:

Open-Peter Gabriel-Passion (Remastered)


This is after the doctor in SC told me that he didn't think I was in much pain, and that I could probably wait for a knee replacement until I was 50, if I even needed it then.

Dafuq?!

I was just recently diagnosed with spondylosis, which is affecting four discs in my back. Since the doc in SC proceeded with my left knee replacement because the severity of the degeneration was "beginning to affect my body alignment," I'm pretty much of a mind that I wouldn't have spondylosis now, if the SC doc had done his fucking job sooner than he did.

So yeah, I'm in a bit of a foul humour.
I went to my new orthopaedic doctor today. Before he even took x-rays, he surmised by just examining my right knee, that I had some serious arthritis problems. Then he took x-rays and showed me how I had zero cartilage left, and that I was probably a good candidate for at least a partial knee replacement right now.
Current Location:

home

Current Mood:

annoyed

Current Music:

Slow Like Honey-Fiona Apple-Tidal


The good news is, my liver is fine. It just has some wonky levels, but that's not a result of anything malignant.

The freaky-ass news is, the rest of my is fucked up. Apparently, I have a kidney stone in my right kidney. My anaemia is worse, and my calcium levels have not risen. She wants me to have a colonoscopy and upper G.I. to see if I might be bleeding anywhere. She also wants me to have a gynecological exam, since my menstrual cycle is, at best, inconsistent.

Aaaaaand, I have spondylosis, with disc narrowing in the L1-L2 and L5-S1. This would explain the general crap feeling I get when I move…like, around. Also, she said it would explain the incontinence I've been experiencing for the past couple of months.

She is referring me to a gastroenterologist, a gynecologist, and a urologist, for all the tests she wants me to have, and she wants to see me again in six weeks.

Looks like I continue to follow in the mighty footsteps of my family, what with our glorious genetic wellspring of good health. ::makes with the oogly-boogly face - this one: o_0::
I've been back home from the doctor for about an hour. I had to go get the results of my liver scan and blood work.
Current Location:

Home

Current Mood:

annoyed

Current Music:

Funny The Way It Is - Dave Matthews Band


What kind of children would be produced from those other embryos?

What if the Apostate had the embryos spirited away and preserved by some alchemical method? What if he left instructions on what to do with them?

What would Cadmus' reaction be to discovering he had a twin or triplet, or even quintuplet? I'm partial to twin, though.

This may become a major theme in The Harming Tree.
A thought came unbidden to me about thirty minutes ago: What if Cadmus Pariah had a twin? As is sometimes the case with babies conceived outside "normal" methods, could it be possible that more than one embryo was produced from the Apostate's laboratory efforts? Of course, only one child was produced, so what does that mean for the other embryo? What if there were more than one extra embryo?
Current Location:

Home

Current Mood:

surprised

Current Music:

Cleo Kisses Caesar - Project 12:01
The Watch
, because I knew I'd love it, since it's a Ben Stiller flick.
I didn't expect a rival to Tim Roth to emerge from the night, literally.
When the fourth in the intrepid band of neighbourhood watchers arrives at Ben Stiller's house, I was both enthralled and confused. I couldn't keep my eyes from him, but I had mistaken him for Jermaine Clement, whom I do not find attractive in the least. I was all WTF?
So I did a web search, and swiftly discovered that the individual I was looking at was Richard Ayoade.
Oh dear god.
So I mentioned him on Facebook, and both
morriganwind
and
razzle
asked me if I had not seen
The IT Crowd
. Noooooo… I'd never even heard of it. So I brought it up on Netflix, and watched all four series in the course of about three days.
Oh dear god.
The character Ayoade plays, Maurice Moss, is
me
. Plus there's a Goth character, Richmond, played by Noel Fielding, that could easily be a lesser spirit animal in my menagerie of unusual totems.
So, then, I started looking Richard Ayoade up on You Tube, and watching interviews and various comedy appearances. The dude is the epitome of Hot Nerd.
razzle
also got me into the podcast,
Welcome to Night Vale
, and now I'm all about Richard Ayoade playing either Cecil or, especially, Carlos (with his perfect, perfect hair) in a movie of the podcast.
Anyway,
behold
this beautiful entity. Who knew a mix of Norwegian and Nigerian blood could produce…
this?
I am gobsmacked and completely head over heels for this dude.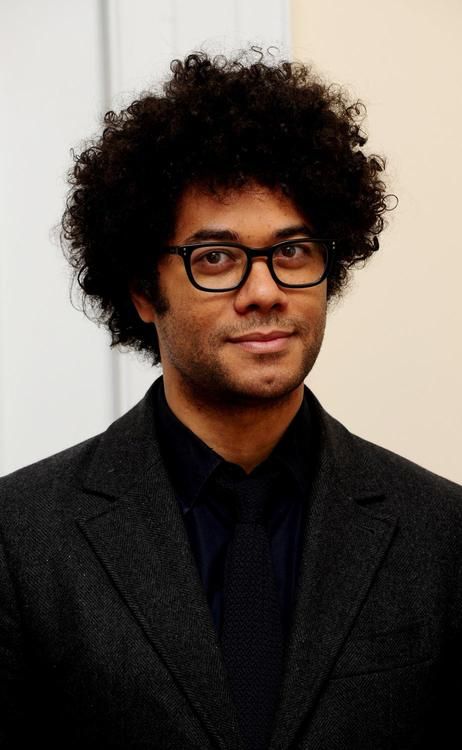 Now, this is not to say that I have turned my back on my Tim Roth obsession. Far from it. I have literally run out of Roth pictures on the web. Yes, I have seen them all. And I'm having issues with finding a program that will allow me to download You Tube videos and rip DVDs, so I can continue the Tim Roth Tutorials. That will gear up again, as soon as I sort out my problems.
In the meantime, I'll be nesting in Richard Ayoade's perfect, perfect hair, at least figuratively, and impatiently waiting for the series finale of
The IT Crowd
, which airs on Channel 4 tomorrow night.
It all started sometime in May, I think. I was really keen on viewing
Current Location:

Home

Current Mood:

twitterpated

Current Music:

Amazing Grace - Various Artists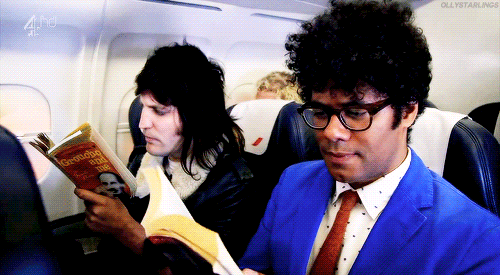 Current Location:

home

Current Mood:

horny

Current Music:

Peter Gabriel - Lazarus Raised
Current Location:

home

Current Mood:

okay

Current Music:

Ripopgodazippa-Prince-Crystal Ball


Infectious laughter is the best laughter in the galaxy. This guy is incontrovertible proof of that!


If you're having a bad day, listen to this. I don't care if it's real or faked; either way, it's fucking funny, and a sure cure for what might be ailing you.
Current Location:

Home

Current Mood:

giggly

Current Music:

Black Friday Rule - Flogging Molly
This is just too damned awesome!
Current Location:

Home

Current Mood:

amused

Current Music:

I Feel You In My Soul - Nusound